Resource Hub
Our resources offer expert guides and information to help you meet the ever-evolving challenges surrounding multi-cloud management and cloud cost optimization.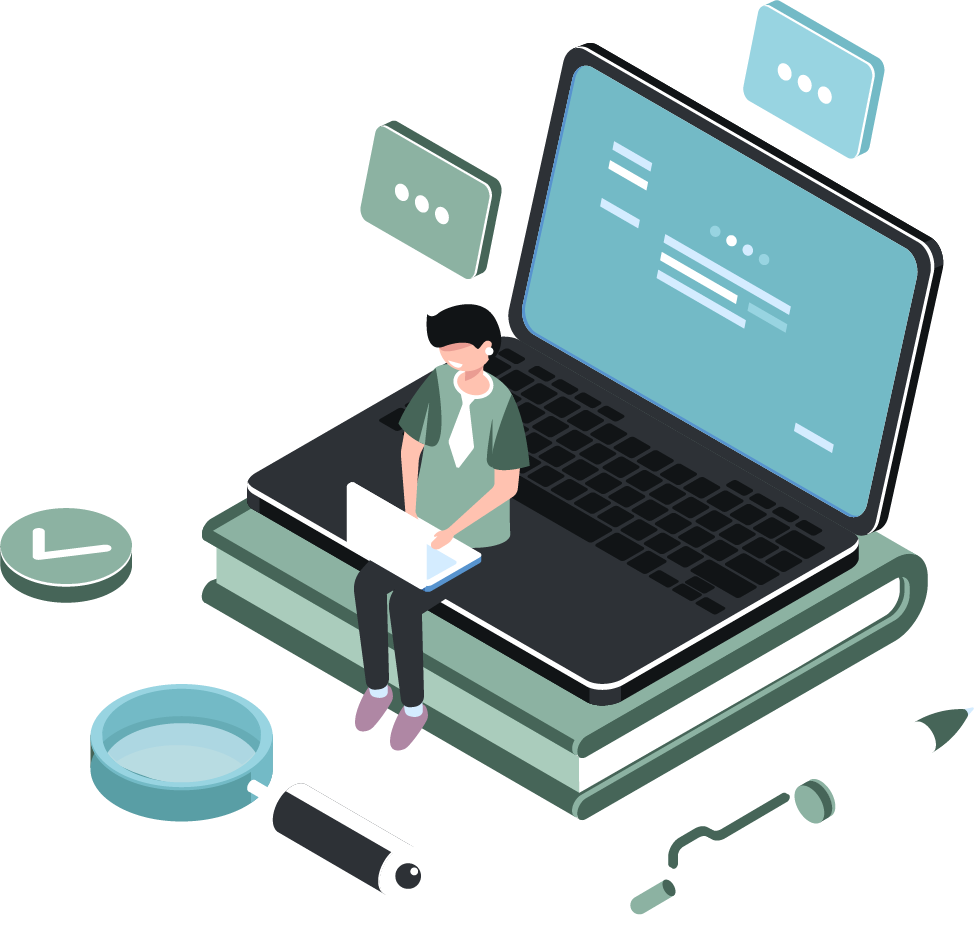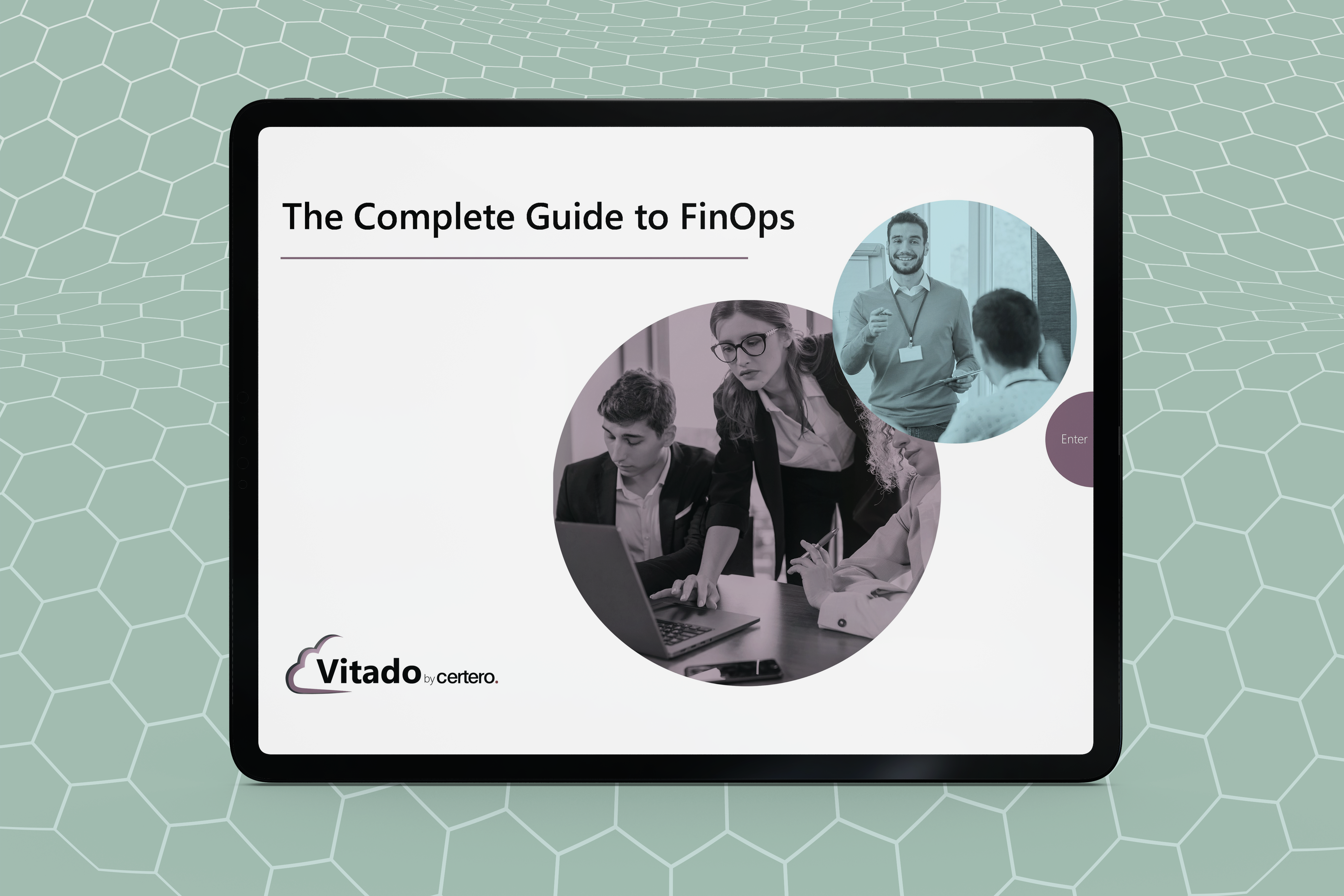 EBOOK
The Complete Guide to FinOps
Supporting the business need to modernize communication and procurement practices, to maximize the agility and cost benefits of cloud migration.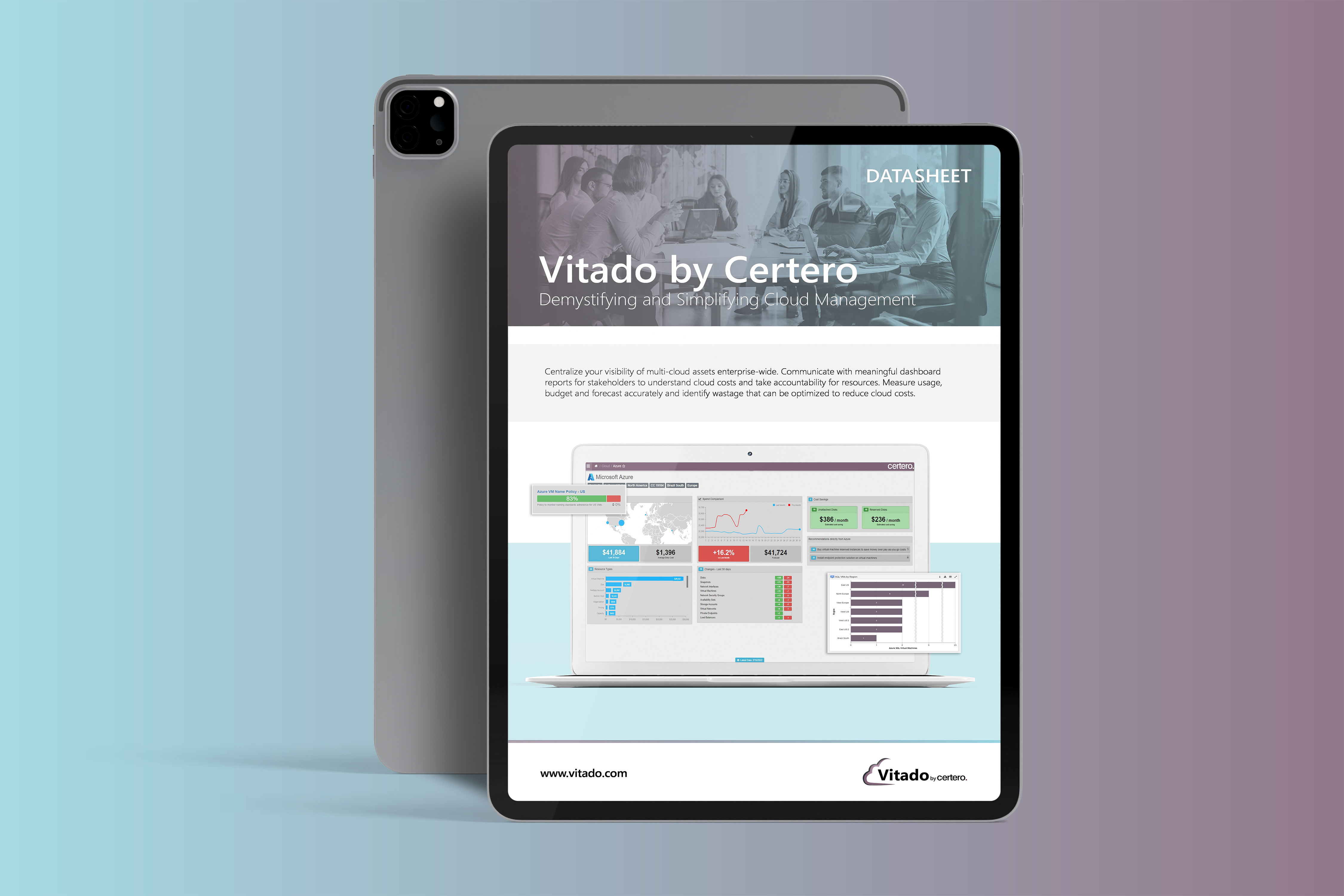 DATASHEET
Vitado is an Enterprise-Level Multi-Cloud Management solution
Centralize your visibility of multi-cloud assets enterprise-wide.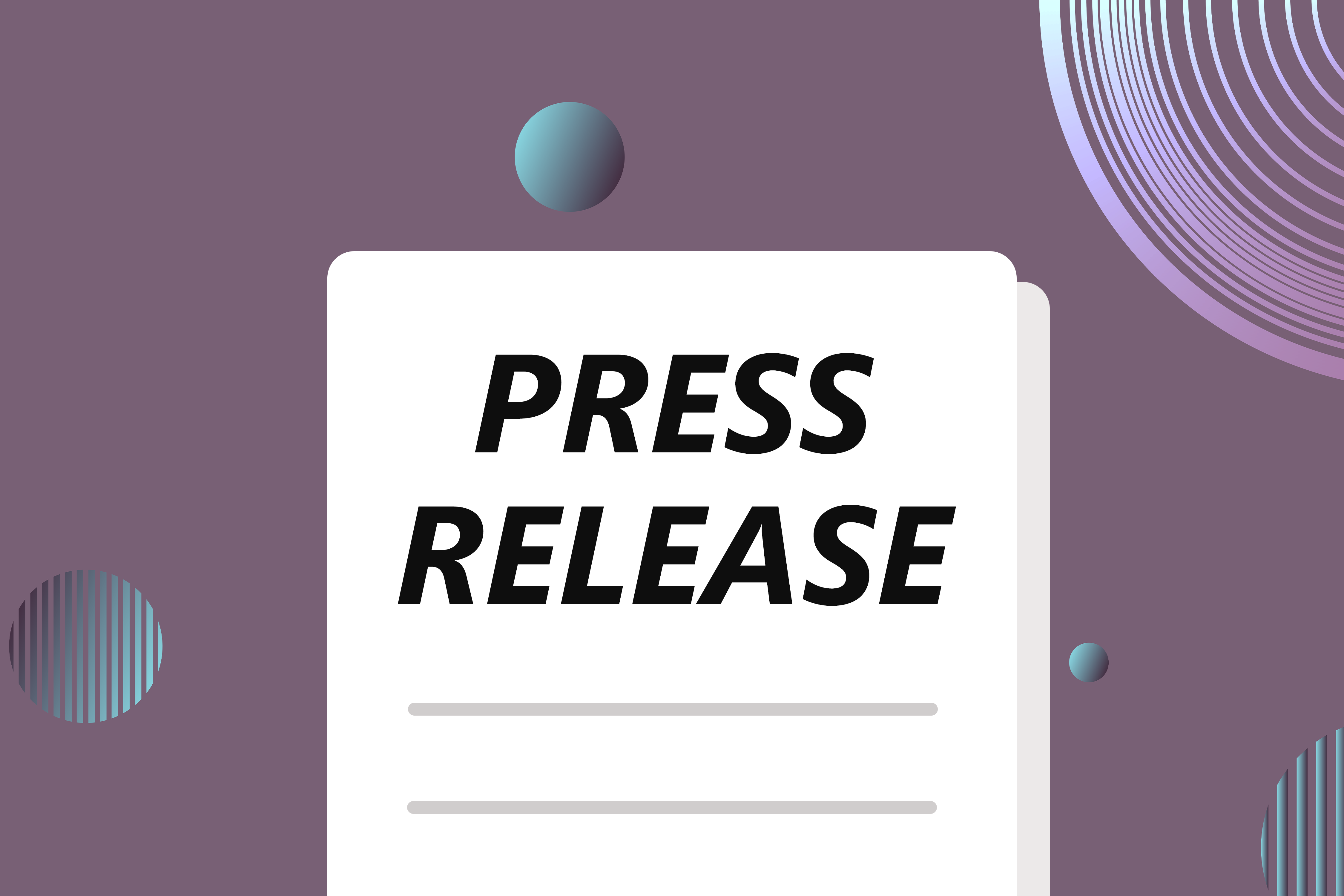 PRESS RELEASE
Vitado cloud optimization solution ready to tackle $26b over-spend
Vitado by Certero is released to tackle the challenges of the cloud